West Bengal Governor Jagdeep Dhankar met BCCI president Sourav Ganguly in hospital. Ganguly suffered mild heart-attack few weeks ago and then he went throungh angioplasty surgery and now weeks after his surgery he was admitted in hospital again, complaining chest pain.
After the meeting, Governor Dhankar said, "It is nice to see Dada laughing. The good thing is Sourav is fine." Explain that Sourav Ganguly is admitted to a private hospital in Kolkata due to chest pain. Saurav underwent angioplasty on Thursday and two more stents were placed in his heart veins.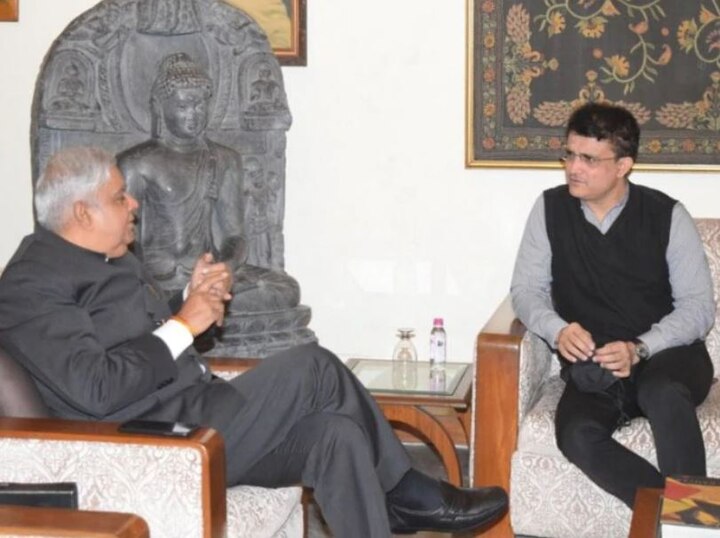 Before Governor Dhankar, CM Mamta Banerjee also met Sourav Ganguly after going to the hospital. Mamta Banerjee said that she is confident that Ganguly will get well soon. He said, "Sourav is fine now. When he was brought to his bed, I met him and his wife Donna. "Banerjee also thanked the doctors for the successful angioplasty.
After meeting Ganguly, Governor Dhankar also attacked CM Mamta Banerjee. He said without naming, "As long as the Governor or the Chief Minister does their work, with dignity, everything is fine. If you interfere in each other's work, then there is a loss."